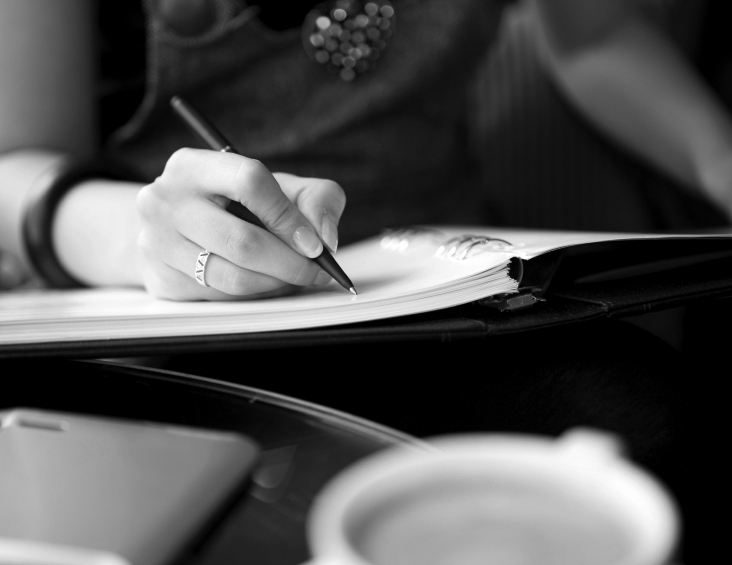 The level of writing, copyediting, or editing needed for a book, study Bible, website, e-book, or product package are completely different. No two situations are alike, but all must tell the story accurately, clearly and memorably to create meaningful brand experiences and sales.
Content Development
Our network of writers includes over 100 people we've gleaned from writers' conferences and other sources. We use that network to help you by . . .
Matching the writers to the project.
Assembling teams of experts to suit any project. (Do you need a team of outdoorsmen? Runners? Quilters? Bird-watchers? Bible scholars? Teachers? Medical professionals? We've got them all.)
Ensuring a wide range of experiences and fresh voices in a project, all then brought through our Livingstone editors for quality control and consistency.
Delivering a large project in a short timeframe. This is no problem because we are used to managing large numbers of writers and large amounts of material.
Obtaining marketplace information at the drop of a hat. Our writers are eager to give their input and go to their own networks for feedback.
Editing, Copyediting, Proofreading
Livingstone's unique network of editors, copyeditors, and proofreaders are professional grade and meet the highest standards. When you hire Livingstone to handle all your editorial services, we do the following for you . . .
Coach an author through manuscript development, if needed.
Maintain biblical, theological, and denominational accuracy in your Bible notes and supplementary information. Our editors have a high level of expertise in Bible knowledge, with many having advanced theological degrees (MA, MDiv, DMin, PhD).
Become familiar with your house manual of style and apply those styles to the document as consistently as possible. (When doing Bibles, we utilize the style sheet specific to the Bible version being used.)
Create a style sheet specific to the project to facilitate proofreading.
Check all Scripture references for accuracy and appropriateness.
Correct grammar, word flow, spelling, and punctuation.
Design and write front and back matter.
Add style tags to the document to facilitate conversion to a typesetting program.
Catalog all changes and enter them into the final document.
Integrate editorial, design, and composition to save time.