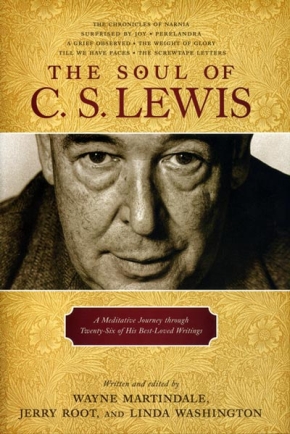 Client:
Tyndale
Product:
Devotional book
Services:
Project Management, Editorial
Situation:
Livingstone presented to Tyndale the idea to do a devotional book of meditations on quotes from the works of C. S. Lewis, especially some of his lesser known, non-fiction books. Livingstone was challenged to create a devotional book worthy of the depth of C. S. Lewis's writings.
Solution:
The Livingstone team
Wrote the manuscript. Our own Linda Washington worked with Wayne Martindale and Jerry Root (authors of The Quotable Lewis, Tyndale) to draw out quotations from twenty-six of Lewis's best-loved writings, including much of his non-fiction, for a total of 240 excerpts.
Hired additional contributors to help write 240 devotionals, one for each excerpt.
Chose and quoted a key verse to go with each devotional.
Wrote introductions to each section that give an overview of the C. S. Lewis book highlighted in that section.
Worked with the C. S. Lewis Foundation to secure permissions for all quotations.
Edited the devotionals and worked with the team at Tyndale to finalize content.