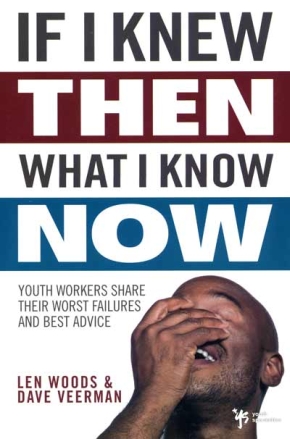 Client:
Youth Specialties
Product:
Trade book / Resource book
Services:
Project Management, Editorial
Situation:
Every week innumerable souls plunge headlong into the wild and crazy world of youth ministry. Many receive little or no training, and most have no mentor to guide them through the pitfalls and potential snares of working with teens. This book uses real-world experiences of veteran youth leaders to help get novice leaders and volunteers off to a good start. Designed to come alongside new youth leaders and volunteers, this book helps them avoid needless mistakes and preventable disasters in youth ministry by providing first-person testimonies and actual stories from the front lines about a host of common youth ministry dilemmas and opportunities. The approach is, "Here's the dumb mistake that I (or someone on my staff) made. Please learn from my foibles and failures and don't repeat them."
Solution:
The Livingstone team
Hired Len Woods (former youth pastor and editor of Youthwalk magazine) to work with Dave Veerman as general editors.
Requested stories from Livingstone's network of youth leaders across the country.
Vetted all stories.
Edited the stories.
Wrote for each story Discussion Questions, For Further Study questions, and an "Avoiding an Avoidable Mess" advice section.
Created sidebars with further information and helpful insights.
Worked with story authors, Len Woods, and Youth Specialties editors to finalize content.