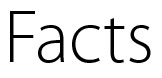 Vision
Our vision is to glorify and enjoy God in and through our lives, relationships and services and support the advancement of the Good News of Jesus Christ.
Mission
Livingstone's mission is to provide superior ideation, content, design, and composition services for religious publishers worldwide.

Motto
Ideas to Marketplace. This saying expresses our core brand promise to clients and reflects both the breadth and depth of our capabilities to deliver convenient and effective solutions for marketplace success.

Core Values
Learning
Innovation
Profitability
Ease
Flexibility
Speed
Consistency
Transparency
Started: September 1988
Office:
205 N. Washington Street
Wheaton, IL 60187
Tel 630.871.1212