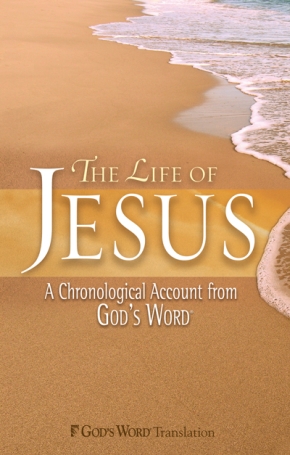 Client:
Baker Publishing Group
Product:
Trade book
Services:
Project Management, Editorial, Design (cover and interior), Typesetting
Situation:
Baker desired a book that would help readers study the Gospel accounts in a new way—chronologically and seamlessly—using the God's Word® translation. By working through a harmony of the Gospels, choosing the stories, creating the helpful cross-reference readings, writing brief introductions to each section, and providing sidebars that give historical and cultural context, we guide the reader through the story of Jesus' life. The goal was to help the reader go a little deeper, bridging the gap between the biblical text and current application. The book can be used both as a study guide and as a devotional.
Solution:
The Livingstone team
Worked with Baker/Revell to determine divisions for Jesus' life based on key events or travels.
Determined the chronology of events based on a harmony of the Gospels.
Chose the "best" or most thorough readings from a Gospel when events are repeated, while also including the verses from the harmony.
Wrote an introduction to each section.
Determined where sidebar notes on historical or contextual topics should be placed.
Wrote sidebar notes.
Provided charts and timelines for the back matter.
Designed the cover and interior.
Typeset the book, including maps.
Provided our full quality control check of content and page layout.