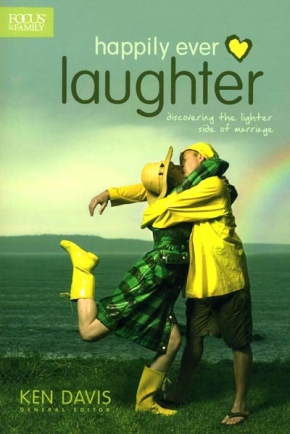 Client:
Focus on the Family
Product:
Trade book
Services:
Project Management, Editorial
Situation:
Livingstone had the idea for a book of this title—filled with humorous stories about marriage. This book captures real-life stories from couples, stories chosen for their humor, variety of situations described, and variety in years of marriage. Filled with thirty true and inspiring stories, this book helps readers laugh along with the situations described, as well as begin to understand that being able to see the humor in life goes a long way toward keeping one's marriage happy and healthy for the long haul.
Solution:
The Livingstone team
Hired Ken Davis, a nationally-known Christian humorist, to be the general editor.
Requested stories from writers.
Vetted all stories for humor factor.
Edited the stories.
Worked with story authors, Ken Davis, and Focus editors to finalize content.
Wrote introductory comment and "Laugh Lesson" for each story.
Chose the humorous call-out quotes that appear throughout the book.